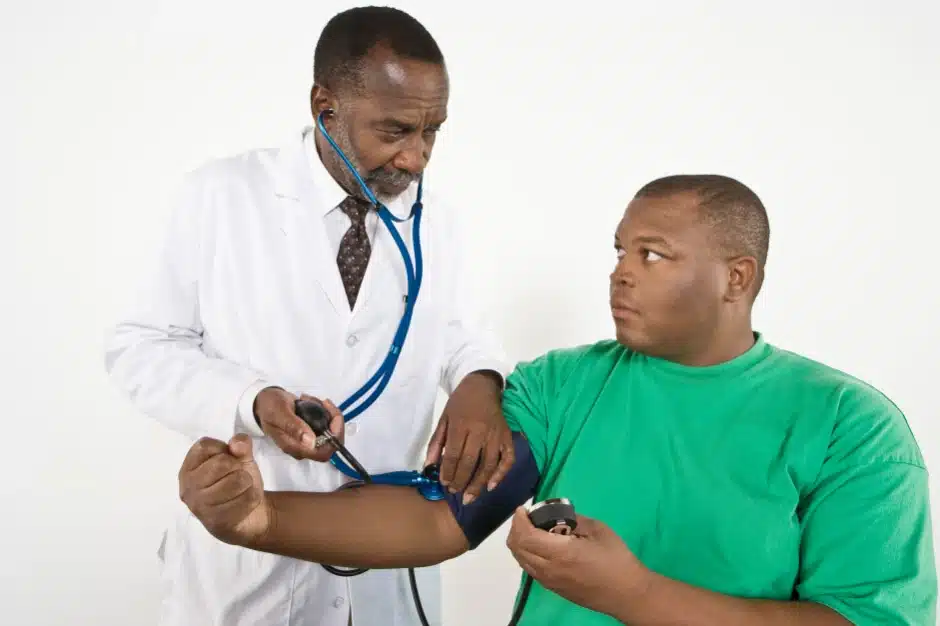 Dealing with the aftermath of a work injury is no small feat. Injured workers often have to jump through several hoops and red tape when filing a workers' compensation claim to help cover their expenses. One of those hoops is an independent medical examination (IME). This one exam can either make or break a person's claim and should not be taken lightly.
If you are required to complete an IME or if you are not happy with the results, it may be best to contact an experienced workers' compensation attorney who knows just how to fight for your rights. In this article, we'll delve into what IME is, what to expect going through the process in Illinois, and how an attorney can help support you through the process to maximize compensation for your injury.
In This Article:
What is an Independent Medical Examination (IME)?
An independent medical examination (IME) is when a doctor reviews your medical records examines your work injury and submits a report on your injury and course of treatment. In Illinois, employers are required to cover transportation costs to and from an IME appointment.  An IME has several goals such as:
Determine the extent and nature of a work-related injury.
Asses the causation of an injury with some degree of medical certainty
Offer treatment recommendations.
Clarify a specific diagnosis.
Provide specific work restrictions.
Set a target date for maximum medical improvement (MMI).
An IME is requested by either your employer or their workers' comp insurance and is often used to save money. The kicker is that, according to Section 12 of the Illinois Workers' Compensation Act, they get to choose the doctor who administers the exa,. Unfortunately, it is not uncommon for an IME doctor's evaluation to negatively impact a person's claim.
How Does an IME Affect Your Workers' Comp Claim?
An independent medical examination (IME) can significantly influence the outcome of a worker's compensation claim. Employers often use IMEs as a strategic tool to challenge an employee's eligibility for benefits. Once an employer requests an IME, the injured worker must comply.
If they refuse or delay the exam, compensation may be temporarily suspended. Benefits are reinstated during the time between the completed appointment and the IME doctor's report. That report will determine whether you will continue to receive compensation for your injury.
Every interaction during the examination is critical; even seemingly innocuous statements, such as responding positively when the doctor asks how you feel, can be used against you. Furthermore, providing inaccurate or exaggerated information can severely undermine your case. Thus, being cautious and truthful during the examination is paramount to safeguarding your claim.
IME Process in Illinois
Request for an IME: Typically, the party requesting the exam, such as an insurance company or an attorney, will initiate the process by formally requesting an IME. This request is usually made in writing and includes details about the purpose of the examination, the specific medical issues to be addressed, and any relevant medical records or documents.
Selection of the Examiner: In Illinois, the party requesting the IME typically has the right to choose the independent medical examiner. The selected healthcare provider should be qualified and impartial. To ensure objectivity, the examiner should not have any prior relationship with the individual being examined.
Scheduling the Exam: Once the examiner is selected, the parties involved will coordinate to schedule the examination at a mutually convenient time and location. The individual being examined will receive notification of the IME's date, time, and place.
Medical Records: The examiner will likely review the individual's medical records and any relevant documents provided by the requesting party prior to the exam. These records help the examiner understand the individual's medical history and the issues to be addressed during the examination.
The Examination: During the IME, the independent medical examiner will perform a thorough physical examination, review medical records, and conduct any necessary tests or diagnostic procedures. The examiner will assess the individual's medical condition, the extent of any injuries, and the potential impact on the individual's ability to work or function.
Medical Report: After the examination, the independent medical examiner will prepare a detailed medical report that includes their findings, opinions, and conclusions regarding the individual's medical condition. This report is submitted to the party that requested the IME.
Legal Proceedings: The IME report can be used as evidence in legal proceedings, such as personal injury lawsuits or workers' compensation hearings. It can help determine liability, compensation, or the need for further medical treatment.
How to Prepare for an IME
Remember that IME doctors are hired by the employer or workers' comp insurance companies, which means they may be more inclined to favor the employer with their report. Any contradictory information can negatively impact your claim so it's important to go into the exam prepared. Here are a few ways you can prepare for your IME:
Aim to arrive at least 30 minutes early.
Don't exaggerate, be 100% honest.
Familiarize yourself with your medical history.
Be prepared to give an accurate report of how you were injured at work.
Conduct yourself appropriately at all times.
Consider bringing someone along as a witness.
Take notes of what occurs in the examination.
Contact an Illinois Workers' Compensation Lawyer
If you lost your benefits with workers' compensation due to the results of your IME you may be able to dispute the results if you feel they were not a fair reflection of your condition. However, this is not something you should attempt on your own. It's best to contact a skilled workers' compensation lawyer who is an expert on the law and can fight for your rights. They may be able to dispute the results and file emergency motions in court. Speaking to an attorney before your appointment may help you avoid issues with your claim and learn how to be fully prepared for the exam.
At Disparti Law Group Accident & Injury Lawyers, we have the skills and determination to stand up against insurance companies who want to cut corners and avoid giving injured workers the financial support they desperately need. Contact us today for a FREE consultation or call (312) 600-6000